Camping in an RV can be an excellent way to enjoy the great outdoors without sacrificing the comforts of home. It's no wonder that more and more people are turning to RV camping as a way to experience nature, unwind, and spend quality time with loved ones.
However, if you're a first-time camper, you may find the experience overwhelming. That's why we've put together this guide to RV camping 101. In this article, we'll discuss essential tips that every first-time camper should know.
Choose the Right RV
Before you set out on your camping trip, you'll need to choose the right RV. There are several types of RVs to choose from, including travel trailers, motorhomes, and pop-up campers. Each has its advantages and disadvantages, so you'll need to consider your needs and budget before making a decision.
If you're new to RV camping, a travel trailer might be the best choice. They're easy to tow and typically less expensive than motorhomes. If you're looking for more space and luxury, a motorhome might be the way to go. However, they can be more expensive to purchase and maintain.
Take a look at our article on: What Size Truck Do I Need To Pull A Travel Trailer? A Guide To Safe Towing
Plan Your Route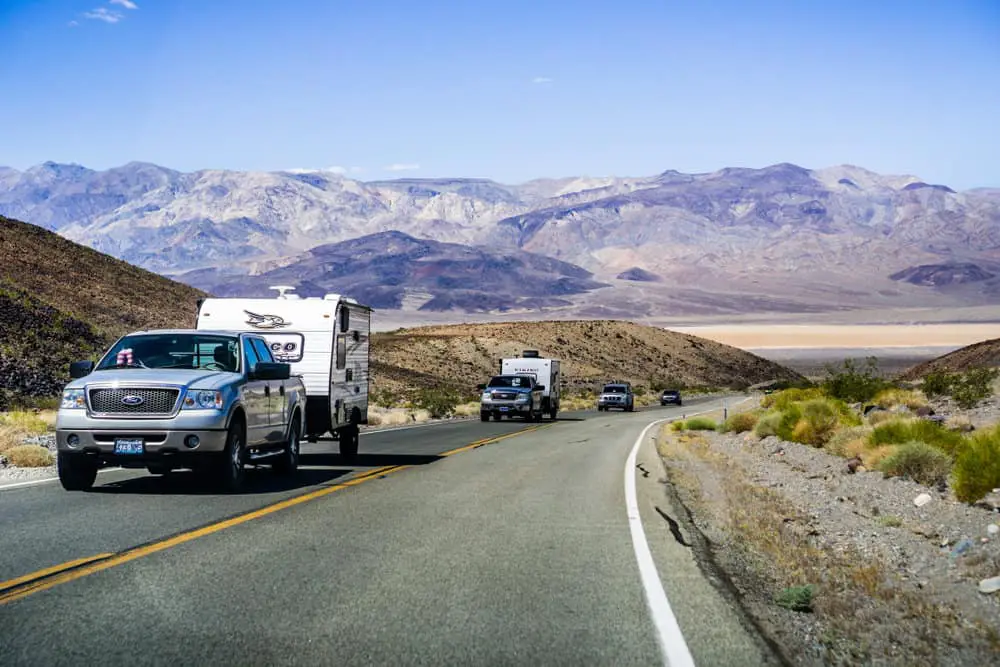 Once you've chosen your RV, it's time to plan your route. This will help you determine where you'll be camping each night and how long it will take to reach your destination. You'll also want to consider the type of campground you want to stay at. Do you prefer a rustic campground with few amenities, or would you prefer a campground with full hookups and amenities like a swimming pool or playground? Knowing your preferences will help you choose the right campground.
When planning your route, it's also important to consider the time of year and weather conditions. Some areas may be inaccessible during certain times of the year due to weather or road closures, so it's important to do your research before you hit the road.
Make Reservations
Once you've planned your route, it's time to make reservations. Many campgrounds require reservations in advance, especially during peak season. You don't want to arrive at a campground only to find that they're fully booked, so it's important to make reservations as early as possible.
When making reservations, be sure to ask about the amenities available at the campground. Some campgrounds may offer full hookups, while others may only offer basic amenities like a fire pit and picnic table.
Pack The Essentials
When packing for your camping trip, it's important to bring the essentials. This includes items like bedding, towels, toiletries, and cooking utensils. You'll also want to bring food, water, and snacks, as well as any other items you might need to make your camping experience more comfortable.
When packing, it's important to consider the size of your RV. You don't want to bring too many items and overload your RV. Make a list of the essentials and stick to it.
Learn How to Operate Your RV
Before you hit the road, it's important to learn how to operate your RV. This includes things like how to hook up the electrical and water systems, how to level your RV, and how to operate the slide outs. You should also familiarize yourself with the safety features of your RV, including the fire extinguisher and carbon monoxide detector.
If you're renting an RV, be sure to ask the rental company for a walkthrough before you hit the road. This will help you feel more comfortable with your RV and ensure that you know how to operate all of its features.
Practice Driving Your RV
Driving an RV can be intimidating, especially if you've never driven one before. Before you hit the road, it's important to practice driving your RV. This will help you get a feel for the size and weight of your RV, as well as how it handles on the road. Find an empty parking lot or quiet street and practice turning, backing up, and parking your RV.
It's also important to be aware of the height and weight of your RV. Make sure you're aware of any low bridges or overpasses along your route and plan accordingly.
Follow Campground Etiquette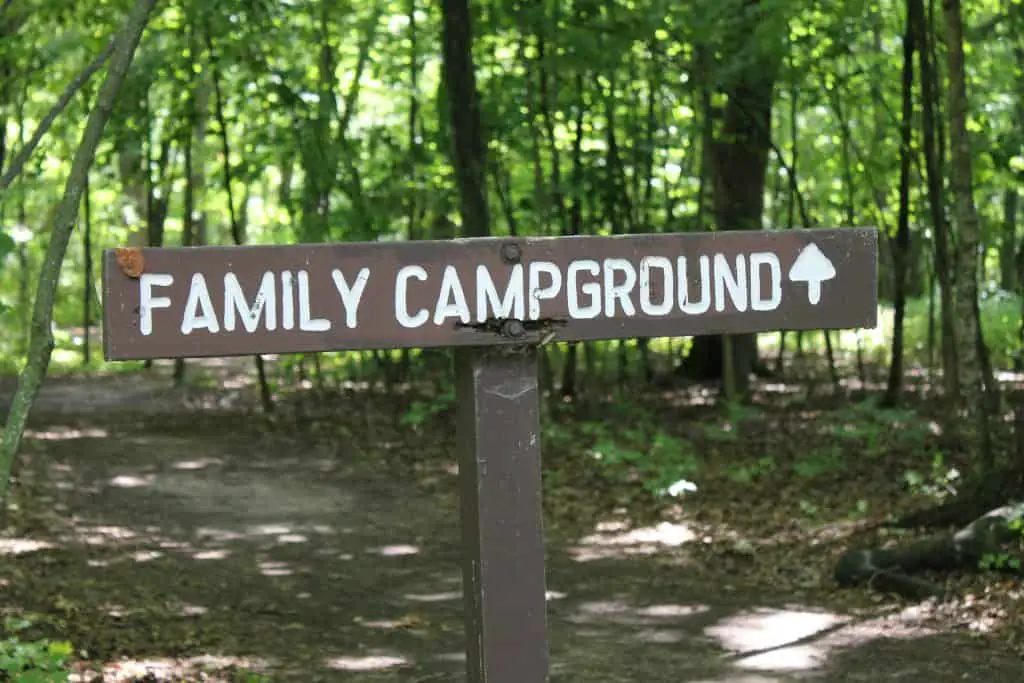 When you arrive at the campground, it's important to follow campground etiquette. This includes respecting your neighbors' space, keeping noise levels down, and following the campground rules. Be sure to properly dispose of your trash and keep your campsite clean and tidy.
It's also important to be aware of the campground's quiet hours. Most campgrounds have designated quiet hours when noise levels should be kept to a minimum. Respect these quiet hours to ensure that everyone can enjoy a peaceful camping experience.
Be Prepared for the Outdoors
While RV camping can provide many of the comforts of home, it's important to remember that you'll still be spending time outdoors. Be prepared for the weather by bringing appropriate clothing and gear. Pack rain gear, warm layers, and sunscreen.
You'll also want to be prepared for any outdoor activities you may want to participate in. Bring hiking boots, fishing gear, or any other equipment you may need for your desired activities.
It's also important to be prepared for wildlife. Keep food stored properly to avoid attracting animals, and be aware of any potential dangers in the area, such as snakes or bears. Make sure to properly dispose of any trash to avoid attracting unwanted animals to your campsite.
Disconnect and Enjoy the Outdoors
Finally, remember that one of the best things about RV camping is the opportunity to disconnect from technology and enjoy the great outdoors. Put away your phone and take in the beauty of nature. Spend quality time with your loved ones and make memories that will last a lifetime.
RV camping can be an incredible experience for first-time campers, as well as seasoned veterans. By following these essential tips, you can ensure that your first RV camping trip is a success. Remember to choose the right RV, plan your route, make reservations, pack the essentials, learn how to operate your RV, practice driving, follow campground etiquette, be prepared for the outdoors, and most importantly, disconnect and enjoy the beauty of nature.
Good luck, and happy camping!
Check out our article on: Average Cost Of Renting A Travel Trailer? (Price Breakdown!)