Your Camping & RV Destination
About Team Camping
Brad Visser is the founder and chief editor at TeamCamping.com. Why did he create this site? Simple. To cut to the chase and help fellow campers with common issues he has personally faced through out the years.
For this we created an amazing team of writers that contribute to our website. This team is passionate about camping and have years of experience not only in RV's, but in writing helpful, informative articles to answer questions you may have.
What Can You Expect To Learn Here?
---
General RV Tips
---
How To Guides
---
Discover Great RV Floor Plans
---
Latest Posts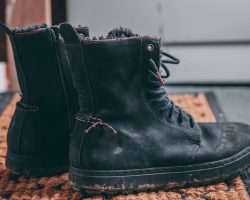 As hiking enthusiasts, we're always on the lookout for a boot that offers a more comfortable fit. But what if you're a naturalist who wants a more authentic outdoor experience…